KRANICHE BEI DEN ELBBRÜCKEN – WENN DER BODEN STIMMT
CLUB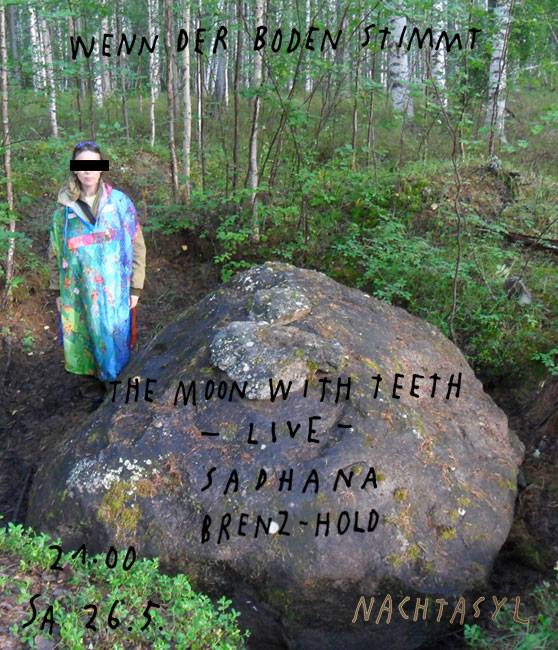 Datum:
26. Mai 2018
22:00
mehr Infos hier
Live: The Moon With Teeth
DJs: Sadhana und Brenz-Hold
"..this is the time for all prisoners to run wild.."

> The Moon With Teeth < / > YDM < is an open project around musician, producer and multi instrumentalist Niklas Kraft - offshoot of free improvised music - mostly performing in different constellations. For a tour from May 21-28, four musicians who have deepened each other's musical understanding in various constellations finally come together to form one beehive mind.
Broad atmospheric layers of electro-acoustic reverberations hovering on hypnotic, dense rhythmic patterns that dissolve at times into loose, fractured noise chunks.
Rahel Hutter - synth / The Cloche
Zooey Agro - voice, sampling / 13 Year Cicada
Philip Theurer - drums / 13 Year Cicada
Niklas Kraft - ∞ / ITOE
https://soundcloud.com/ydollsmortem
https://soundcloud.com/13yearcicada
https://soundcloud.com/thecloche
https://soundcloud.com/itoemusic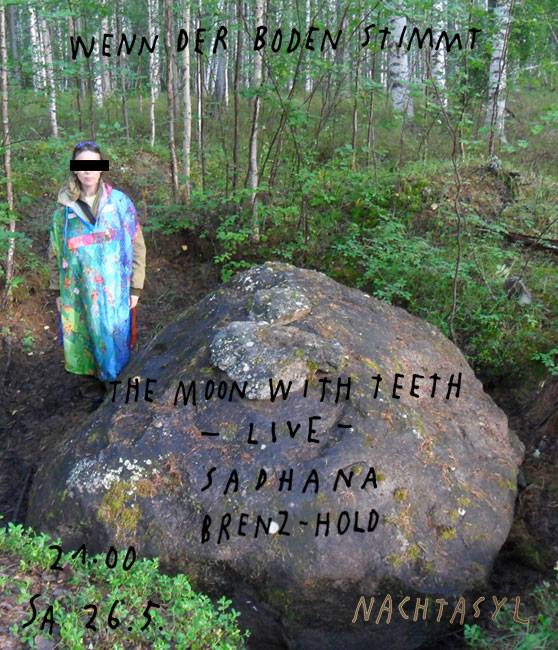 Eintritt Euro 10 / Kein VVK