Warning
: count(): Parameter must be an array or an object that implements Countable in
/homepages/u53866/nachtasyl/_joomla/administrator/components/com_icagenda/utilities/registration/registration.php
on line
665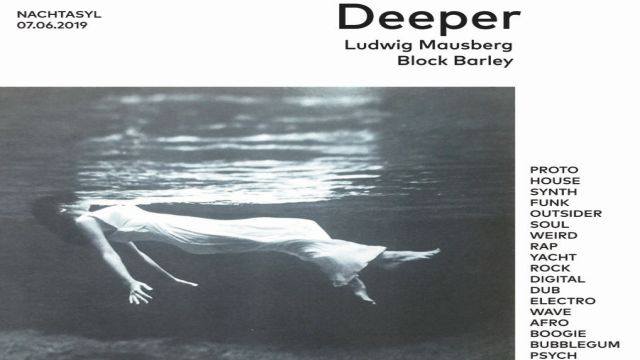 Datum:
7. Juni 2019
23:00
For the second time we`re hosting a night full of underground sounds straight from vinyl where we will connect all our favorite genres to expand one's consciousness on the dance-floor and get a deeper collective connection. As George put it: " Free your ass, and your mind will follow!" Sho`nuff
We will also celebrate Ludwig Said Coburgers Birthday Party that night
A week before that we're doing our infamous
pre-Deeper event "Preeper" at Pfund & Dollar on the 1st of june - make sure you check that out.
Djs:
Tobi & Aron
Block Barley & Ludwig Mausberg
5€