Warning
: count(): Parameter must be an array or an object that implements Countable in
/homepages/u53866/nachtasyl/_joomla/administrator/components/com_icagenda/utilities/registration/registration.php
on line
665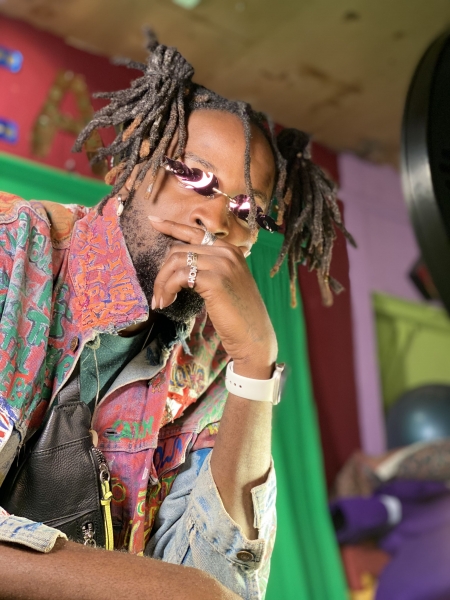 Datum:
27. Mai 2023
22:00
DISCO AL MADINA: NACHTASYL EDITION
Saturday 27. May, 10:00 PM
German Below:
Since 2020, the Thalia Theater has been hosting the club series "Disco Al Madina", which was created by DJs, musicians, and producers of the so-called New Urban Society.
in Disco Al Madina
This event aims to create a more equitable Club Scene landscape. This intersectional dance party not only welcomes queer and non-white people but welcoming all with respect and dance, playing the best Afro beats and different music genres from all over the world, which are often missing in the usual clubs of the city.
With Disco Al Madina, DJ WAXS wants to strengthen the queer community in Hamburg, enable more inclusion and bring different groups together. At this event, everyone should feel comfortable, show their own style and be able to dance together, always with mutual respect and good vibes.
At RADIO AL MADINA we dedicate a regular listening session to non-European and diasporic music and pop cultures at the Nachtasyl.
https://soundcloud.com/user-964686712
https://www.instagram.com/djwaxs_hh/
Entry: 10€
-
DISCO AL MADINA: NACHTASYL EDITION
Seit 2020 findet im Thalia Theater die Clubreihe "Disco Al Madina" statt, die von DJs, Musikern und Produzenten der sogenannten New Urban Society ins Leben gerufen wurde.
Ziel dieser Veranstaltung ist es, eine gerechtere Clubszene zu schaffen. Diese intersektionelle Tanzparty heißt nicht nur queere und nicht-weiße Menschen willkommen, sondern heißt alle mit Respekt und Tanz willkommen und spielt die besten Afro-Beats und verschiedene Musikgenres aus aller Welt, die in den üblichen Clubs der Stadt oft fehlen.
Mit Disco Al Madina möchte DJ WAXS die queere Community in Hamburg stärken, mehr Inklusion ermöglichen und verschiedene Gruppen zusammenbringen. Bei dieser Veranstaltung sollen sich alle wohlfühlen, ihren eigenen Stil zeigen und gemeinsam tanzen können, immer mit gegenseitigem Respekt und guten Vibes.
Im RADIO AL MADINA widmen wir außereuropäischen und diasporischen Musik- und Popkulturen eine regelmäßige Listening Session im Nachtasyl.
https://soundcloud.com/user-964686712
https://www.instagram.com/djwaxs_hh/
Eintritt: 10€